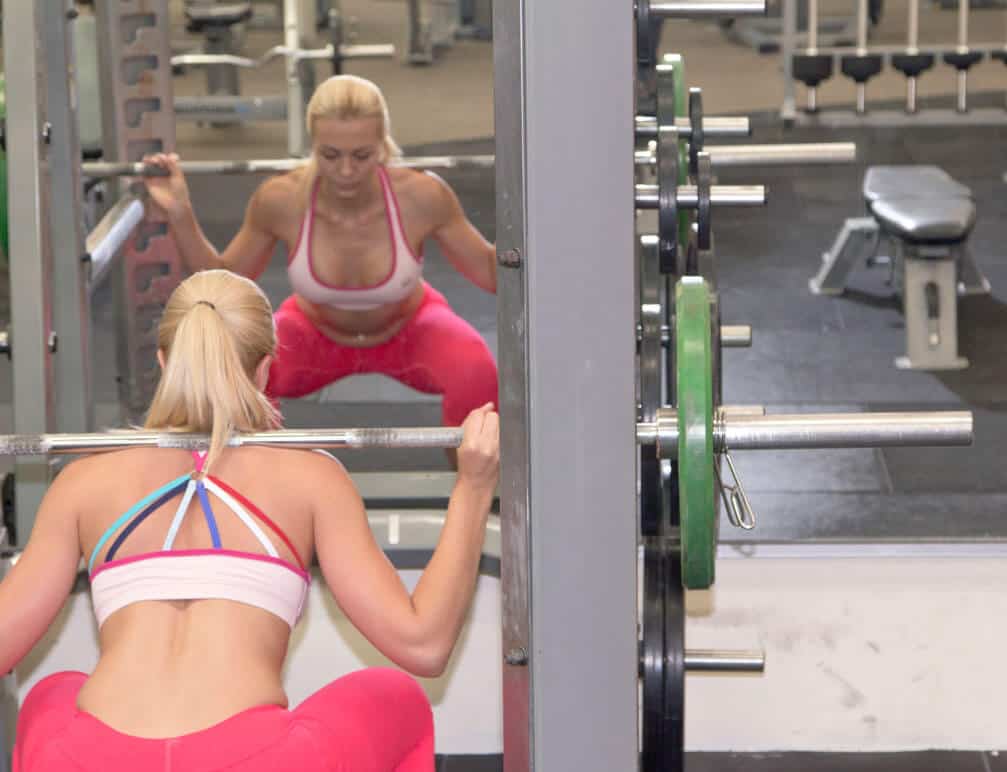 Do you know about the sagittal plane and the other different planes of motion your body works in every day?
These days, our life-style has changed to become busier.
Sometimes we don't spend time to better understand or reflect on our actions, nutrition, health and fitness decisions. Including how the way we train impacts on our body over time.
We need to care for our body, this amazing machine that we use every single day, and sometimes it's important to spend some time to know more about it!
Since, I've been training, I incorporate diverse exercises to work my whole body.
Different types of cardio and weights training, to keep me in good condition to operate in my every-day life.
As happens to me sometimes, I got curious enough to want to understand, what does it mean to move in a plane, and why is it important at all?
If you'd like more technical details about the anatomical planes, then you may like to read this wikipedia page. I'm going to keep things practical here for you.
Let's talk about the different planes, so we understand more why we should do each exercise we do in our training routine.
And the importance of including different moves in your workout, that work the body in all planes, in which we usually move.
The body moves in three motions or planes known as: Sagittal, Frontal and Transverse plane
Before we go ahead with some exercises, let's understand each plane.
Sagittal Plane:
Movements in this plane are flexion and extension. Also up and down exercises.
Frontal Plane:
Exercises in this plane are sideways movements known as abductions and adduction.
Transverse Plane:
Movements in this plane are rotational, internal and external rotation, pronation and supination. Most sports include rotational moves.
When we don't work our bodies in all those planes, the body will start to have an imbalance. Because we start to develop strength in some muscles leaving others out.
The muscles you leave out become weaker, and as a result your posture changes and injuries start to appear.
So, let's mention some exercises in each plane that will help us to keep the full body in balance. You should try to incorporate some of each into your workouts to keep the body in balance.
There are many exercises in the front sagittal plane that you can include in your workout. For now I will only mention a few of the main one's being, squats, bench press and push ups.
Squats:
This is one of the compound exercises, because squats involve practically the whole body. But, the work is focused in the lower body, and the muscles with major involvement are the quadriceps, hamstring and glutes.
There are different types of squats, but I will explain the classical squat.
The start position for squats is standing. With the bar placed above the trapezes, (Shoulders, behind the neck) with your feet separated at shoulder width, and back straight.
The squat move is performed by descending as if you are going to have a seat. Without bending the back, and ensuring that the knees don't pass in front of the tip of your feet. Your legs forming at least 90 degree angle. Also remember to keep your head straight looking up.
Remember to push your bum back first. This keeps your back in the correct position as your knees bend to lower you into the down position of the squat.
Power yourself back up, by driving down through your heels to stand up straight again.
Push ups:
I love push ups! They are a great exercise for the upper body. You will work your arms, chest and core. While you develop strength in your upper body you are also shaping your arms.
Place your hands on the floor at shoulder width. Feet on the floor, with legs extended and push your upper body until your arms are extended. Then lower back to the floor and hold for few seconds, and repeat the move.
For more variations of push ups which you can do. Check out this post
Bench press:
This is one of the most classical exercises in any workout routine and for sure nobody forgets it.
Bench press is a compound exercise, as it involves a lot muscle of the upper body and It is great for developing great strength. Bench press not only works the pectorals, you also are working your triceps, front shoulders and back.
The starting point to do bench press is lying on the bench with your feet placed on the floor completely. Create an arch in your back, without taking your feet from the floor; the bar must be over your chest, your arms wide creating a 90 degrees angle at your elbow.
Press the bar back up until you have almost locked your elbows. Then bring the bar down until your mid-chest, and press it up again, keeping the arch in your back and keeping your butt on the bench.
We have mentioned the sagittal plane above, and a few exercises that can be done in this plane. Now let's bring up some samples of exercises that work in the frontal plane.
Side lunges, lateral dumbbell raises and military press.
Side lunges:
This is an exercise for the lower body, mainly targeting the glutes, quadriceps and adductors. It is an excellent exercise to start with body weight, until you get the technique down pat, and it becomes easier. Then you can step to the next level adding dumbbells or a barbell.
Here is how to do them.
Stand with your feet and knees together. Contract your core muscles and take a lateral step with one of your feet opposite to it lunging toward the floor. Make sure the other foot is stable and the knee is not passing the toe, keeping the other leg moderately straight. Keep the upper body vertical while you are lunging back to the starting point, pushing off all the weight of the other with the tension to start again.
Lateral dumbbell raises:
This exercise is mainly focus in shoulders (deltoids) and it is simple to do it.
Now I will explain the way to train your shoulders with lateral raises.
Stand straight holding dumbbells in each hand with your palm facing your body. Keep your core stable by squeezing it. Then slowly raise the weights until they are parallel with your shoulders, and stop at the top for few seconds. And then slowly lower your hands down to the starting point.
Military press:
It targets shoulders and triceps, although your core will be involved as well to keep the stability in your body.
Military press can be done standing up or even sitting on the bench. I prefer to do it standing up. You can use dumbbells or a barbell. Put your feet at shoulder width, hold the barbell with your arms with width of your shoulders, placing the bar on your collarbone. Then press the barbell up until your arms are fully extend over your head, keeping your torso stable and then lower it back to the initial point.
To complete all the planes, it is important to understand the transversal plane, and which exercises we can do in this plane.
As mentioned before, all movements with rotation are working on the transversal plane. Let's point out a few of them such as right or left cross (boxing), twisting crunches with a medicine ball and wood chop exercise, with a dumbbell or cable.
Right or left cross:
To perform this exercise always keep your hands guarding your chin, while the other hand is throwing the cross.
When you are throwing the punch your hand should be extended. Your left foot is in front of your right (if you are right handed, or the reverse if you are left handed "Southpaw"). Bending both knees a bit and remaining balanced.
When you are punching your body is rotating with the power coming from the full body.
Twist crunches with a medicine ball:
I have been doing this exercise for quite a long time, and let me tell you how good it is for your core muscles. I started with a light medicine ball and I have stepped up in weight when the exercise becomes easier. Twist crunches is also identify as the Russian twist.
To do this exercise, lying on the mat, bend your knees and crunch your core at 45-degree approximately. Hold the medicine ball and swing the ball side to side, keeping the lower body straight and only twisting the core.
Wood chops with a dumbbell or cable:
It is manly focused on the core muscles and the oblique.
To perform wood chops you must hold the weight with both hands, bend your knees as if you were squatting. Cross the weight over your body from the left hip to the right upper body, with your lower body stable while you are doing the rotation. Repeat the same move to the other side.
Now we understand how in our every day life every move belongs to a different plane of motion, such as sagittal plane, frontal and transversal plane to have a normal function.
And also knowing all these planes of movement, we now have the understanding to perform a proper training routine. Incorporating exercises which use each one to keep all your muscles strong, prevent injuries and bad posture.
Since you are interested enough in your fitness to read this blog, you should take a few moments to complete the latest fitness quiz.
To see how your health and fitness ranks, find out now by clicking here.